About Us
Nemacolin Wooflands Pet Resort & Spa is an award-winning pet care facility situated on three acres in Farmington, Pennsylvania in the Laurel Highlands region and adjacent to the luxurious Nemacolin. Highly recommended by the area's leading veterinarians, we are a licensed animal facility and committed to meeting high standards of care for our guests.
Nemacolin Wooflands offers more than 10,000 sq. ft. of lush outdoor play areas and over 8,000 sq. ft. of indoor resort facilities in a safe, clean, private, and spacious environment. Our guests receive care and attention from friendly, experienced and formally trained staff members.
Pet Resort & Spa History
Nemacolin Wooflands Pet Resort & Spa has been family owned and operated since 2009, by founder Joseph A. Hardy, III. Mr. Hardy knew that with over 30 years of experience taking exceptional care of the guests at the luxury property he founded, Nemacolin resort, that his same caring philosophy could be used to establish an excellent pet resort and spa.
In 2016, Joe transferred ownership of Nemacolin Wooflands to his daughter, Maggie Hardy, who is the owner and CEO of Nemacolin resort and 84 Lumber Company.
The goal is to provide superior services for pets who deserve much, much more. Since that time, Nemacolin Wooflands has become the standard of excellence for pet care and grooming.
For more information or to schedule pet services, please contact a Nemacolin Wooflands Associate at 724.329.9663.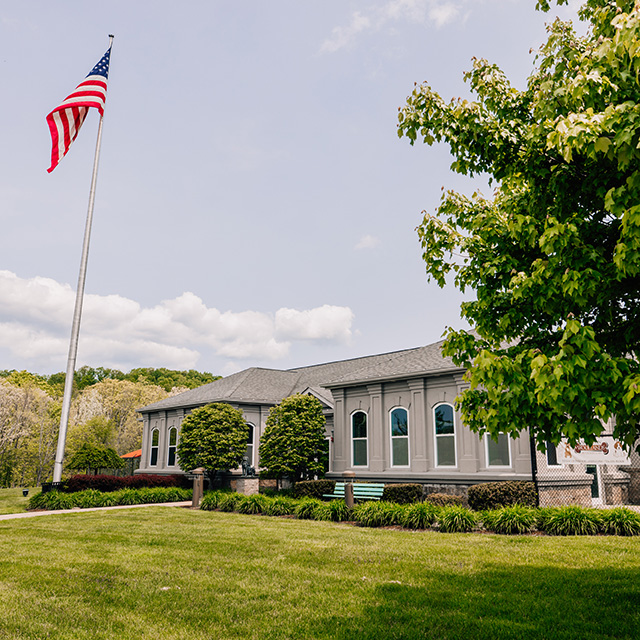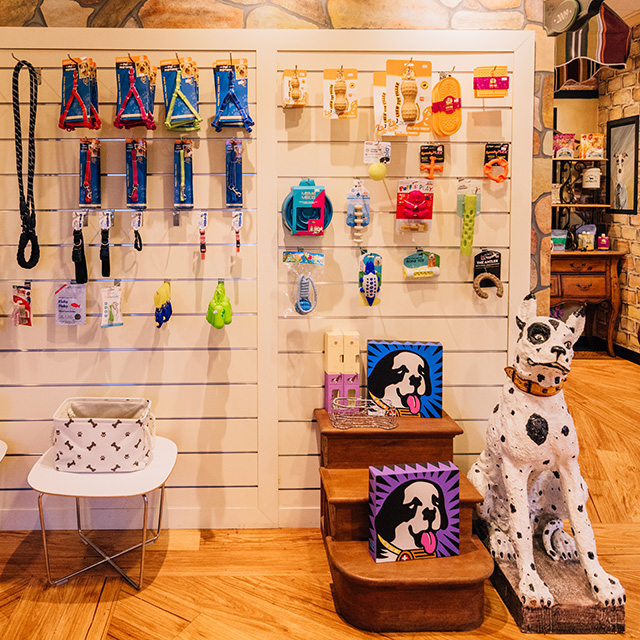 "Nemacolin Wooflands has truly refined the art of canine hospitality"
Nemacolin Wooflands has truly refined the art of canine hospitality. Genuinely warm and engaging service combined with highly exacting standards puts this premier facility in a class of its own. Mojo, my four year old schnoodle, thinks he is a mixed breed of poodle, schnauzer and human. He is my second best friend and accustomed to following me around much of the day. His first stay was for 11 days and I worried about him daily. When I picked him up he was totally engaged with the staff and two other dogs. It was quite obvious I was the one who had suffered the separation anxiety. Since then he has returned for three shorter stays and several daycare visits. He obviously LOVES his time there and eagerly runs from the car to the front door. In summation, a stay at Wooflands is the best overall experience your dog (or cat) can have. And if you can't trust my opinion, just have your dog call my dog.
"The resort is one of my favorite places"
The resort is one of my favorite places. My husband and I have been coming to Nemacolin since the beginning. I am so happy about the new kennel and my standard poodles love it. I also got them groomed by Kelly a few times and she does the best job out of all the groomers I have ever used before. She goes out of her way to make us happy. We love her.
"My kids love Nemacolin and so do I"
While at Wooflands, I was given a tour of the new suites which are now open. With the doggy doors the dogs are able to go in and outside as they please. BUT, the best part, is that the new area includes a playroom for the little dogs. Both my dogs are little and I immediately returned to the Front Desk and booked by kids for next week's stay in the new suite. I know my kids will love the playroom and I just want to say thank you for designing such a pet-friendly area. If you continue to keep the new suites just like they are, it is well worth my 30 minute drive to Nemacolin. Because of your Pet Resort & Spa, this is the ONLY place I take my kids for their hairstyles, (grooming I mean), doctor appointments (vet) and overnight accommodations (boarding). I should also mention that my kids enjoy their ice cream social parties. MY KIDS LOVE NEMACOLIN AND SO DO I.